New series: sturgeon and salmon fishing in the USA!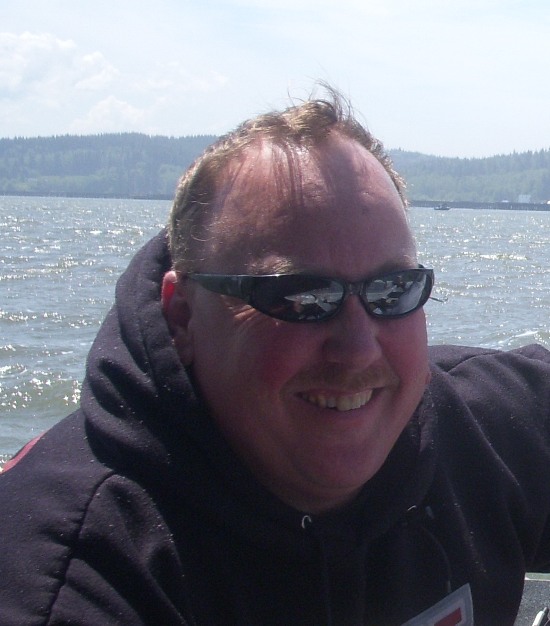 Starting this week a new series will appear on the Dutchanglers site. Dale Murff, an American friend and fanatic fisherman for sturgeon and salmon in the Columbia Rover, Oregon, USA will write a series of articles over the coming weeks on this kind of fishing. Dale is a fisherman with many years of experience and with a sharp eye for the techniques around fishing these kind of fish and everything else it involves becoming successful. He is also very knowledgeable on the details of fish management by government and fully licensed to practice his expertise as a fishing guide in this area.
I got to know Dale when together with my wife we spent our summer holidays in this area, around 10 years ago. Arnout Terlouw just wrote an article on sturgeon fishing in the Dutch fishing magazine "Beet" and this was something I wanted to experience myself. We came into contact with Dale through a local colleague of Marijke. It became a big success; not only because of the fantastic fishing and the spectacular fish and fights, but particularly because of the friendship we developed. Julie (Dale's wife), Marijke, Dale and myself have met several times since then en a few years ago Dale & Julie also came over to Holland. I then had the opportunity to have them enjoy our fishing for pike, walleye and carp. And indeed: Julie got the first pike and Dale got a three-feet plus fish the first day out……!
I fished with Dale several times on Columbia river. Alone or with colleagues when being in the area for work, and with my family and parents during another summer holidays. On that occasion my dad also caught his sturgeon and salmon and I found that be a fantastic moment! Even though the old one caught the first fish….. Each time was another great experience. The nature is overwhelmingly beautiful, the river is massive and complex in terms of structure, the fishing requires experience as the fish constantly migrated. Each and every time Dale was able to have us catch fish!
I truly appreciate the effort Dale has taken to share his experience  on our Dutchanglers website. Of course Dale will write in English and I will therefore translate these into Dutch myself. We will place the articles both in Dutch and in English.
I hope you will enjoy the articles and information. And if there are any comments or questions please let us know through the reactions you can give with each article on the site. Preferably in English but in Dutch will do of course. I am sure Dale will happily respond to those!
This coming weekend the first article will be posted!
John Smit
Gerelateerde artikelen: