Columbia river, best experiences (part 5, final)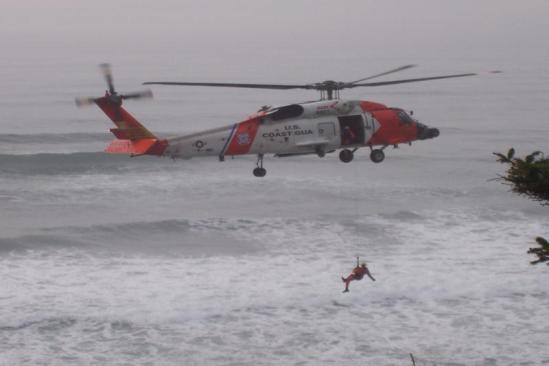 I don't think any of the readers will disagree that there is not many things better than fighting a large fish in your favorite fishing spot – If you have your significant other to accompany you, you may be lucky enough to experience one of the other most satisfying experiences between bites. That can truly be the best of both worlds… Ok, back to fishing – focus…
Much more than fighting a large fish, which I thank God, still after all these years, leaves me trembling with adrenalin and anxiety from time to time. The other things that equally are rewarding while you are out pursuing your favorite target, cannot be overlooked. These too are truly God's gifts. Sometimes it is that one that got away. The fish that won this battle on this day…and leaves you with a sense of satisfaction and respect that often catches you by surprise. Other rewards, Bald Eagles fighting over a fish in mid air, snarled, falling to the ground like two rocks, breaking apart just before impact, Pelicans diving awkwardly into the water from mid flight, after a fish dinner.
Deer playing and jumping around on the rivers shore to escape the heat of the day, or perhaps a salmon jumping frantically over and over again for no apparent reason, before swimming away.
.
So many rewards whether your catching fish or not. These are the experiences that were meant to be so special.
This year on a couple trips, I brought along a camp stove on a fishing trip, and cooked us breakfast of fresh dug razor clams, potatoes, sausage and fruit. It just tastes so much better out on the water. A warm meal –your know? During a slow bite, you might snap a bell onto the end of your poles and catch a couple winks. OH… the excitement of waking to a bell ringing frantically, indicating a fish hooked at the end of the line.
Sunrise coming up over the mountains, some of Gods best paintings. I hope you all share the feelings of the "other" rewards as much as the cherished desire for the catch!
.
If you do not have access to your own boat, there are options for nearly all the fisheries in these parts. Charter boats provide basic experience. Gear and bait for a trip with up to 20 people. These run $75 – $100 per person for salmon / Sturgeon / bottom fishing, and somewhat more for Halibut and Tuna trips. These typically are very generic trips and are not the best choice for the serious sportsman. Guide boats, typically accommodating up to six people offer a much more personal experience. They often are smaller boats which can access waters that a larger charter would not be able to. These run typically $150 – $175 per person for a day of fishing. These guides are typically much more successful as a rule. Some guides will drop crab rings as a bonus for there clients, in addition to the fishing trip. These are generally open top boats with no cover from the elements, so weather conditions and proper apparel must be a consideration for one of these trips.
.
Beginning October, the winter months around the corner, bring some other fishing opportunities in the nearby area but the majority of the local sportsman means the change in focus from fishing to hunting season. Deer, Elk, Bear, Turkey, Cougar seasons run through December. Some special hunts extend into the new year. Winter months also offer Razor clam digs on the local beaches at minus tides. You are allowed 15 razor clams per person per day with a shellfish license. You use a special designed clam shovel or clam gun (tube) which sucks the clam from the sand.
These can be difficult to identify a clam hole. On days they are not showing well. You can tamp the sand or stomp with your feet, and it will result in the clam moving deeper, leaving a faint imperfection in the sand for a split second. You place your clam tube over this "hole" and press deep into the sand. There is a vent hole on the top of the tube which you cover with your thumb when extracting the sand / clam. Collect your prize and move onto the next "hole".
Can't wait for spring again. To get the boat back into the water and wet some lines.
Some of our personal best experiences this past year were the oversize sturgeon we caught late in the season – more oversize that normal. The nine footer I have spoke of, I hooked in 4 feet of water. One hour later we got him to the boat, where he had drug up into 1.6 feet of water before we released him to continue his hunt for fresh sand shrimp on this sand bar. He jumped completely out of the water as soon as I set the hook, giving us the first look at this river monster before he made a 200 yard run before we could free the anchor line to pursue this amazing creature.
.
.
We had several late season trips which produced very good fish, but we had a few Skunks also (no fish trips). We experienced some outstanding salmon fishing, 20 – 30 minute limits. I had my best razor clam season ever, with limits nearly every trip. Some nice fall Chinook in the 25-30 lb range were welcome rewards. Lots of good times, with good friends. We are very blessed to live in this part of the world and able to enjoy all it has to offer. I sometimes wonder….how do I have time to work?
.
I look forward to the next series of articles and welcome questions, inquiries relater to the areas fisheries etc. This you can do through this website or directly through the address mentioned below.
Cheers! It has been a blast
Dale Murff
1734 s.e 2nd St
Astoria, Oregon 97103
Gerelateerde artikelen: