Part 3: Saltstraumen Brygge, a fisherman's paradise!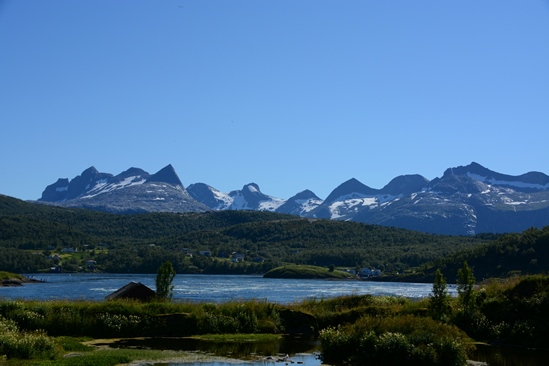 It is around 6pm when we leave the ferry from the Lofoten (see part 2) and enter the city of Bodo. We are on our way to our next location, Saltstraumen Brygge, only 35 min away from the ferry (and also the airport!). It is strange to be back in a city with some traffic after all the quietness of Lofoten. But still the views are beautiful and the drive to Saltstraumen Brygge offers some very nice landscapes. We pass a couple of new toll bridges and very soon we have arrived on our location.
.
.
Location
Saltstraumen Brygge is enclosed in the fjord between two major bridges. The main apartment houses are placed on the waterfront and directly connected to the pier with the boats. You never have to walk far! The filet room is in the central building and there is also a nice terrace to the waterfront. The reception is very modern and a fishing store at the same time, offering the essentials for a good fishing trip in Saltstraumen Brygge. Freezers are offered with every apartment and wifi and washing machines are available. The apartments differ in size and location based on your needs. We were placed in an apartment that overlooks the fjord towards the major bridge of the Mahlstraum, very nice! A supermarket is closeby on the other side of the bridge and open long hours, even on Sundays.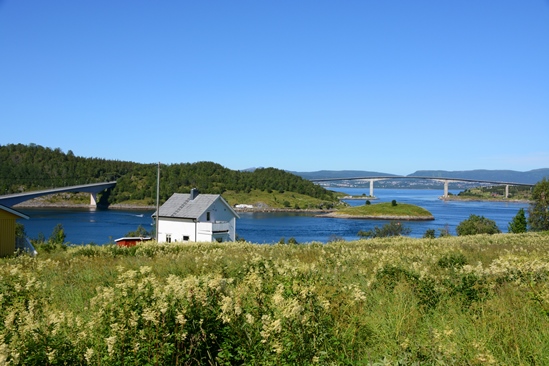 .
.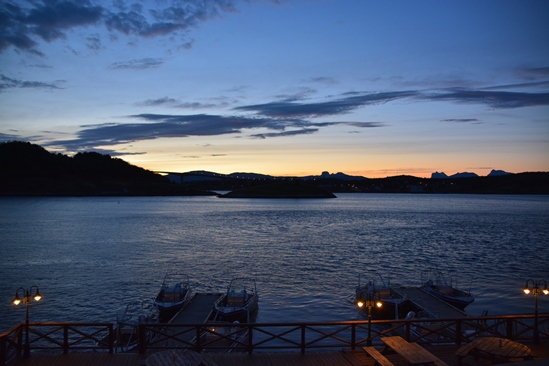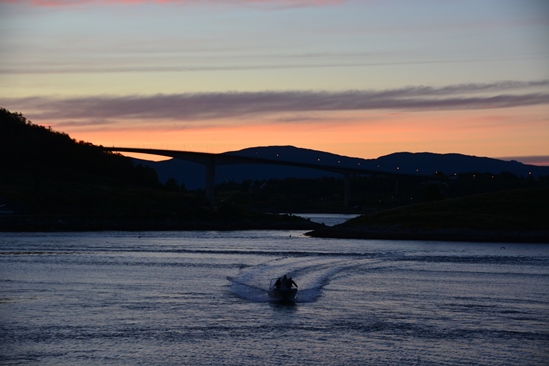 .
The views are very nice and in the direct surrounding one can make a number of hikes (my wife and daughter encountered a moose!). Very closeby one can visit the Mahlstraum, the world's strongest tidal currents under the bridge, truly spectacular! And what is even more spectacular; you have to pass this bridge on your way to open sea for the fishing! No worries, it is totally safe when you follow the instructions of the staff. And a good story afterwards to be able to say that you boated through significant vortexes!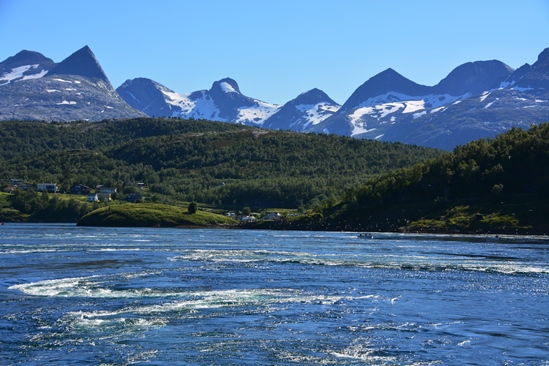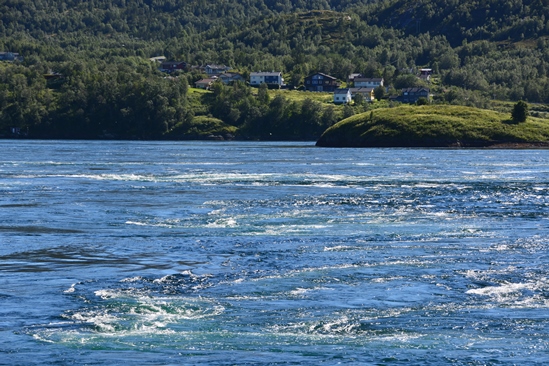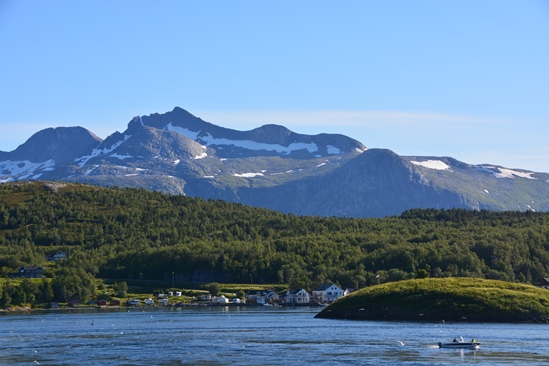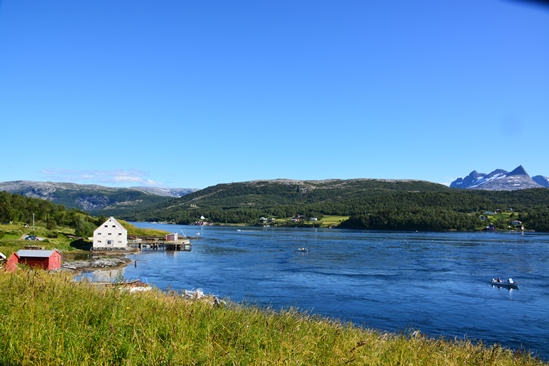 .
Boats
Salstraumen Brygge offers two types of boats the Kvaerno 16ft with 60hp Honda and a new type of boat, the GeMi 600, 20feet with 80hp Honda. We used the GeMi600 and through that I was able to compare this boat to the Kvaerno which I have used several times before. I was pleasantly surprised! The boat is longer which offers much better boating characteristics and the front deck is very spacious. Stability is also much better and this combined with solid constructions, several rod holders around the boat and enough space to store fishing gear etc. makes me believe this boat has the opportunity to become a real winner! They just launched their new website. The boats are equipped with Garmin GPS / fishfinder combo's (touchscreen models) and are offered with a full tank, of course. Saltstraumen Brygge ensures enough petrol is for sale on site to refill the boat after every fishing trip.
.
.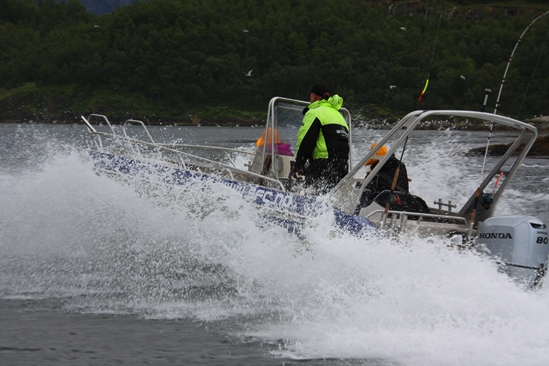 .
Fishing opportunities
Fishing in Saltstraumen Brygge is in one word fantastic! For several reasons. First and above all the abundance of different species of fish is remarkable. From March till November large quantities of cod, colefish, halibut, etc are there to be caught. And the fish get big, VERY big. Secondly it is the geography itself; one can ALWAYS fish. Whatever the conditions are, one can always find a location in the shelter. Thirdly it is the diversity of the fishing spots which are no further away than maximum 30 minutes by boat. Sheltered fjords, small islands in the open sea, shallow plateaus for halibut in fjords and on open sea, deep waters in summertime for big cods, it is all there. And all of this in a fantastic surrounding.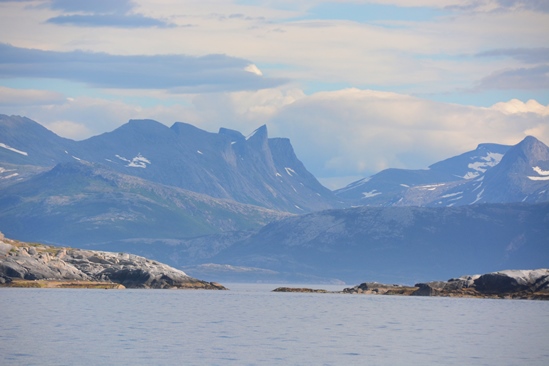 .
.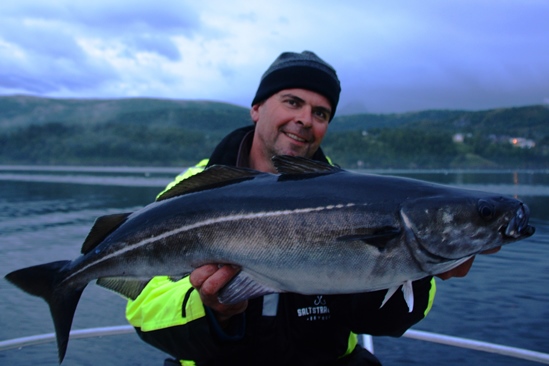 .
.
Fishing report
During the week we were there we used the GeMi600 boat for 2 days and on top of that we fished for two half days with Kurt Jeppesen, the manager of Saltstraumen Brygge. Kurt is a very experienced angler and he knows the area and fishing conditions very well. Why? Because he likes to fish :-).
.
With Kurt, the first day, we focused mainly on the catch of halibut and larger cod. It was an amazing day. There was absolutely no wind at all so it allowed us to go out quite far on the open sea to a specific group of small islands. Here there are several spots where the larger cod gather in summertime in waters between 80-120m deep. We were lucky to find some of these and both Kurt, Jelle and myself were having lots of fun catching these big ones on Savage Gear cutbait herrings and 300 gr pilkers! I was also lucky enough to catch a big red perch besides the larger cod.
.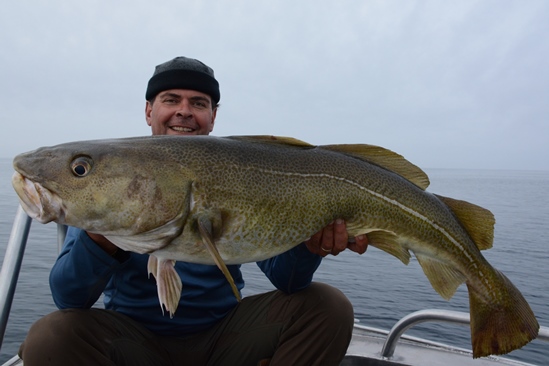 .
.
.
.
For halibut we fished on shallower waters. Kurt looked for the plateaus between 15-30meters. Here we used cutbait herrings again and also a fireball jig: the Vectra Heavy 150gr which, together with a treble on a stringer, formed an excellent setup to present a jigging deadbait. For this we used a herring. I was so impressed on the design of the Vectra Heavy that I have already ordered them back at home at Pike Master Lures the distributor in Benelux, including some lighter versions (Vectra Vertical) to use at home for zander and pike! And: they are 100% leadfree, good for the environment too!
.
.
Unfortunately this day the halibut were not cooperative so we went home satisfied with an abundance of big fish and a spectacular trip, including a ride through the Mahlstraum with Kurt!
.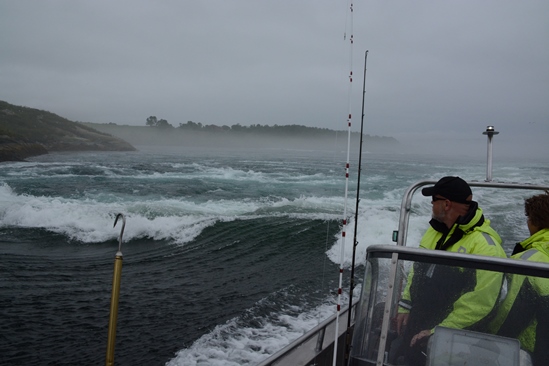 .
The next two days we used the boat ourselves and fished in different setups and at different locations. The fishing was extraordinary. Both for the kids and myself. We have been catching many many fish including a small halibut that took the herring presented on the Vectra Heavy! We were suprised by small whales and sea eagles and even saw a few puffins on our way to sea! We also took the time to boat in different directions enjoying the nature of Saltstraumen and altogether we had an incredible two days of fishing and boating. The following pictures will give a feel for that!
.
.
.
.
.
.
.
.
On our last evening we were on the boat with Kurt again, trying to chase larger cole fish and halibut. We fished again till deep in the night (not getting dark this time of year!) and caught several colefish. Halibut unfortunately stayed quiet, much to Kurt's irritation as normally he claims that the catch of a decent halibut in summertime is "normal" in this time of the year!
.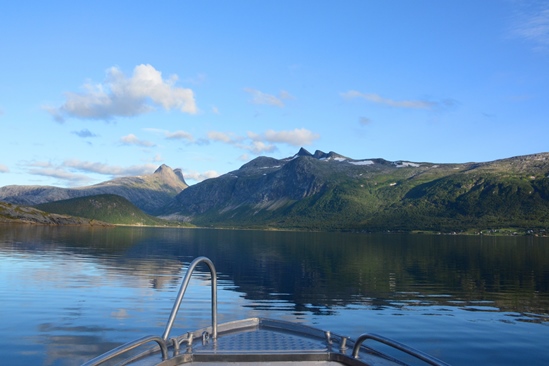 .
Well, it left a reason to get back to Salstraumen Brygge, a location I would recommend to anyone considering a fishing trip in Northern Norway! Thanks to Kurt for his attention and making this a great week!
.
Conclusions and how to book
Materials one needs are the "standard" Norwegian ones: rods till 30lbs, dyneema lines max 60 lbs / minimum 300 metres, pilkers till 300gr, big shads with with 200gr jigheads, teasers and 1/0 mm monofilament leaders. The fishing travel organisation www.visreis.nl offers the trip to Saltstraumen Brygge in their package and as they have special deals with SAS (including additional luggage for free!). I would recommend to book through them.
.
I know in May 2016 visreis.nl will organize the "Wout van Leeuwen festival" in Saltstraumen Brygge, for info: see their website.
.
I have fished in Norway on many occasions and I dare to say Saltstraumen Brygge stands in my top list! It is easy to reach, well equipped, professional staff and the area allows one can always fish!
It also meant the end of our summer holidays. I hope the three articles have given some inspiration for this year's summer. We can strongly recommend the Northern Norwegian region!
John Smit
Gerelateerde artikelen: